Life is a continuous learning process. We never stop discovering new information from insightful experiences. This is how we grow, evolve and become better and better in our personal and professional life.
It's almost the end of the year and it's time to sum up what top marketing experts said in 2015. Open yourself and embrace the information that best suit your situation from this list of marketing quotes.
1. Chris Goward
[su_quote cite="Source" url="http://www.widerfunnel.com/infinity-optimization-process/"]The most advanced organizations view optimization as an ongoing strategy. It's not a one-time project and it doesn't have an end point where the company's experiences are "optimized".  [/su_quote]
2. Peep Laja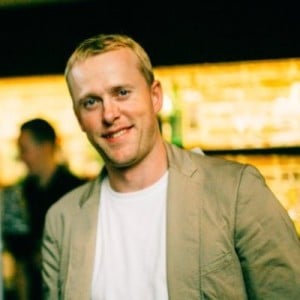 [su_quote cite="Source" url="http://conversionxl.com/why-buy-from-you-and-not-the-other-guys-rant/"]Tell people why they should buy from here, don't just hope they'll figure it out.[/su_quote]
3. Mari Smith
[su_quote cite="Source" url="http://www.marismith.com/6-steps-to-building-a-massive-audience-with-content/ "]Creating and curating the best quality content on a consistent basis, that is timely and relevant for your audience, is the first step towards successful content marketing. From there, you can build a significant audience over time, make appropriate offers, and generate revenue. It sounds a lot easier than it is![/su_quote]
4. Neil Patel
[su_quote cite="Source" url="http://neilpatel.com/2015/12/13/why-your-content-isnt-generating-leads-and-how-to-fix-it/"]One of the main aims of content marketing, is to help people before they actually purchase something from you.[/su_quote]
5. Rand Fishkin
[su_quote cite="Source" url="https://moz.com/blog/why-good-unique-content-needs-to-die-whiteboard-friday"]When your competitors or other folks in the field look and say, "Hey, there's no way that we can scale content quality like this. It's just too much effort. We can't keep producing it at this level," well, now you have a competitive advantage. You have something that puts you in a category by yourself and that's very hard for competitors to catch up to. It's a huge advantage in search, in social, on the Web as a whole.[/su_quote]
6. Brian Dean
[su_quote cite="Source" url="http://backlinko.com/increase-website-traffic"]Whether you own an ecommerce site, run a digital marketing agency, sell software, or are a full time blogger, you need content that brings in targeted traffic.[/su_quote]
7. Ann Handley
[su_quote cite="Source" url="http://webwriterspotlight.com/10-best-quotes-from-ann-handleys-everybody-writes"]Quality content means content that is packed with clear utility and is brimming with inspiration, and it has relentless empathy for the audience. [/su_quote]
8. Jeffrey Eisenberg
[su_quote cite="Source" url="http://pages.omniconvert.com/fashion-ebook/ "]Conversion rates are a measure of your ability to persuade visitors to take the action you want them to take. They're a reflection of your effectiveness at satisfying customers. For you to achieve your goals, visitors must first achieve theirs.[/su_quote]
9. Ian Michiels
[su_quote cite="Source" url="http://blog.gleanster.com/2015/05/29/measuring-inefficiency-in-your-content-marketing-production-processes/"]The new dynamics of business-to-business (B2B) marketing have fundamentally changed the way brands engage with customers. Relevant, timely, and value-added content is the currency for capturing mindshare from overwhelmed and fatigued prospects and customers.[/su_quote]
10. Matt Heinz
[su_quote cite="Source" url="http://www.heinzmarketing.com/2015/12/if-the-market-isnt-pushing-back-you-might-not-be-pushing-hard-enough/"]Own and correct your mistakes. Eliminate prospective best practices that turn out to be bad ideas. Define and stick to your values, even and especially when times get tough.[/su_quote]
11. Craig Rosenberg
[su_quote cite="Source" url="http://www.funnelholic.com/2015/11/04/expanding-the-new-frontier-of-account-based-marketing/"]Once sales has worked to identify target accounts (perhaps supplemented by one of the marketing technologies mentioned in the previous chapter), it's marketing's job to take that list of accounts and engage with them.[/su_quote]
12. Sujan Patel
[su_quote cite="Source" url="http://sujanpatel.com/growth-hacks/churn-reduction/"]Successful companies aren't the ones with the infrastructure and campaigns to quickly attract lots of new customers (even though, on the surface, they might seem enviable). Instead, it's the companies that are able to keep those customers, long-term, that eventually win.[/su_quote]
13. Joanna Wiebe
[su_quote cite="Source" url="http://inbound.org/discussion/view/i-am-joanna-wiebe-copywriter-and-creator-of-copy-hackers-ask-me-anything"]Think about your prospect. Know them personally. And always message with what they want – not what you want to say or what you think they might want – in mind.[/su_quote]
14. 
Avinash Kaushik 
[su_quote cite="Source" url="http://www.kaushik.net/avinash/social-media-marketing-success-guide-businesses/"]Just because you and I find value on a Social Network does not imply automatically that a business should be on it. There are plenty of Social Networks where humans find value from other humans and businesses should just butt out.[/su_quote]
15. 
Noah Kagan 
[su_quote cite="Source" url="http://techcrunch.com/2015/08/12/youre-still-modeling-growth-wrong/"]Growth isn't modeled and achieved by assuming growth. That sounds obvious, yet assuming growth is what 99 percent of entrepreneurs are still doing today. [/su_quote]
16. 
Sherice Jacob 
[su_quote cite="Source" url="http://ielectrify.com/what-is-conversion-optimization"]At its core, CRO is all about measurement and testing – measuring each step the customer takes to get them where you want them to go, plus testing along the way to see what propels them forward. It could be a change as simple as editing your headline or changing from a default stock photo to a real life shot of your office and colleagues – you'll never know until you test![/su_quote]
17. 
Jeff Bullas
[su_quote cite="Source" url="http://www.jeffbullas.com/2015/11/22/15-digital-marketing-trends-for-2016-that-could-destroy-your-business/"]It's time to stop chasing every new social media distraction. It's time to get serious and focus on what matters. Moving beyond vanity metrics like traffic, likes and sharing to the sharp end of the sales funnel. Return on investment.[/su_quote]
18. Brian Massey
[su_quote cite="Source" url="http://conversionsciences.com/blog/conversion-optimization-brand-building-investment/"]Consumers expect consistent quality of experiences and consistent use of brand symbols.[/su_quote]
19. Christopher Gimmer
[su_quote cite="Source" url="https://blog.snappa.io/marketing-psychology-principles/"]People are more persuaded by actions of others more than any proof you could offer them.[/su_quote]
20. Jon Loomer
[su_quote cite="Source" url="http://www.jonloomer.com/2015/12/07/facebook-ads-testing/"]While the experiences of others can be helpful to set general expectations, they do not replace hands-on testing. You need to test yourself. You need to experiment. You need to find what works and doesn't work for you.[/su_quote]