Our helping hand for all the
in technology credits from Omniconvert
Increase online sales by using our technology for free
A/B testing, Web Personalization, Overlays, Advanced Segmentation
The whole world is changing.


Besides the health challenge, we're all going to face an economic challenge. 
The most affected companies will be the SMBS. And they are sustaining >50% of the employees. 
And we can't help invent any new ventilator. 
But in the last 7 years, we've crafted one of the best growth marketing technologies for eCommerce, that outcompetes in terms of customer satisfaction, much better funded companies. 
We offer our CRO technology for any eCommerce with less than 100 employees.
That means you can use Omniconvert Explore to do A/B testing, Web Personalization, Overlays using up to 1 million tested views. 
A/B Testing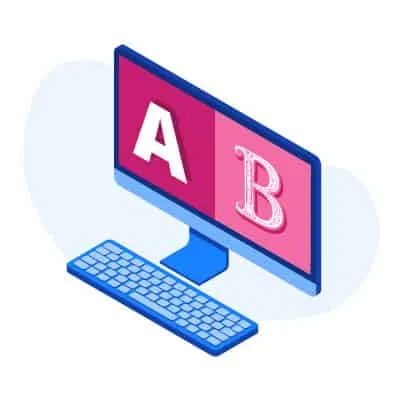 Test different ideas on how your visitors interact with your site (design, calls-to-action, text) and stick with what works best.
Personalization
Overlays
Advanced Segmentation

 Source: https://www.g2.com/compare/google-optimize-vs-omniconvert-vs-adobe-adobe-target   
Amazon-like technology 

Our technology empowers you to improve conversion rate, understand your visitors & customers, segment your audience & get the most out of your email list. And it will be yours, for free, for 12 months, no catch, no nothing. You just need to
apply
.
We were able to show personalized messages based on the user's profile, location and time of the day. We also ran different types of A/B tests, in order to test hypotheses about selling and buying moments.
Razvan Acsente
Europe CLM Group Expert Lead at OLX
We're looking into improving the website conversion funnel and increasing the conversion rate. The results are excellent, even better than what they've pitched. They've also proposed some alternative lead collection using on-exit surveys – this resulted in incremental leads which significantly improved digital ROI.
Daniel Dumitru
Digital Marketing Coordinator Provident
What I like best is that this product does more than just A/B test. Qualitative data is crucial, and the tool helps you gather this vital information. I also like the personalization aspect of the technology.
Justin Rondeau
Director of Optimization at Digital Marketer
The responsiveness of the team is just amazing. We had some very very unique use cases we needed to address. We contacted VWO, Optimizely and Omniconvert. Omniconvert were the most proactive team, they really listened to us in order to understand what we needed, and helped us achieve it.
Meni Morim
Co-founder and CEO Findify
We're not just experts in this.
Our experience helped us build this technology for you.
Behind data is the talent. We've been doing this for 7 years. Omniconvert has helped global eCommerce companies become customer-centric through advanced segmentation algorithms, A/B testing, web personalization, and web surveys.
Frequently Asked Questions