To stop visitors from abandoning your website, you can use Omniconvert's personalization feature. It allows you to trigger pop-ups or other creatives when the visitor wants to leave the page.
Most eCommerce stores use this technique to lower their abandonment. In this article, we'll show you how to offer a discount when visitors want to leave your website's pages.
Step 1. Create a new overlay
To create a new overlay, go to 'Dashboard'  –>  'Overlay' -> 'Create an Overlay' button
Step 2. Select the template and the trigger
Filter the available templates by selecting 'Discount Coupon' and choose a template from the list (or, create your custom personalized one).
Choose the 'On Exit' trigger.
Step 3. Set the audience
In the 'Audience' step, enter the URL of the page(s) where you want to trigger the experiment at 'Manage the pages where you want to run this experiment'.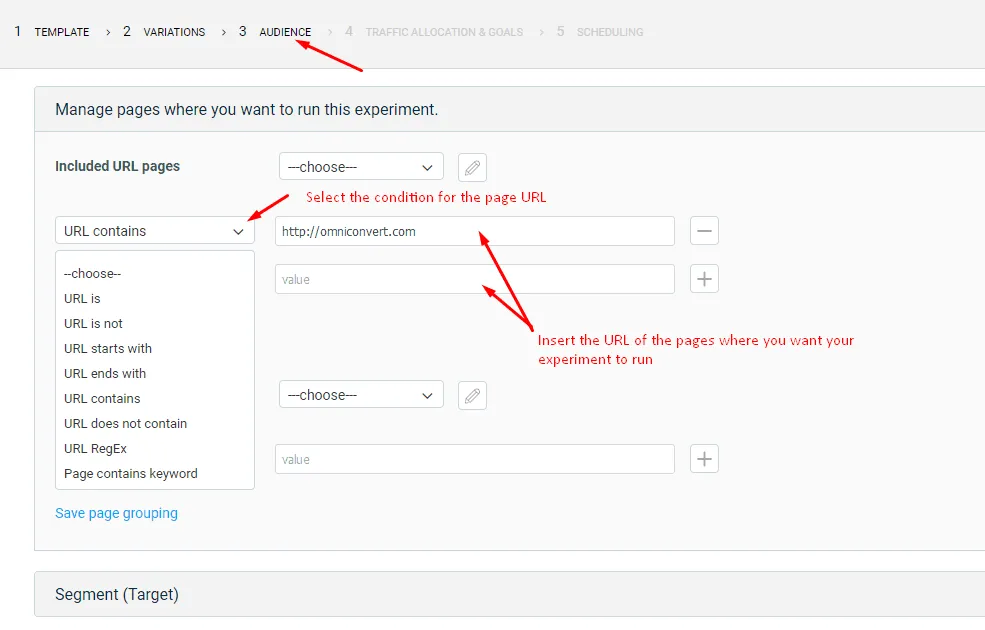 Step 4. Set the segmentation
Create or select a segment.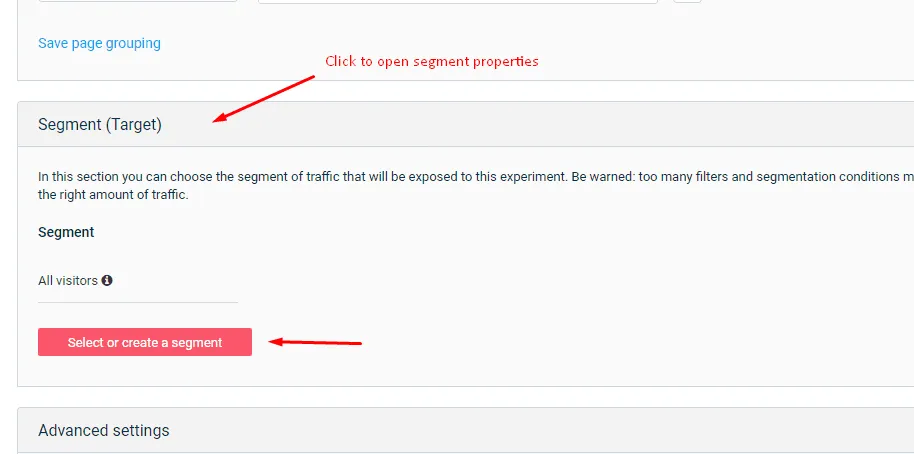 Then, this window will appear:

Step 4. Advanced settings
Set up the preferred device type segmentation and the frequency.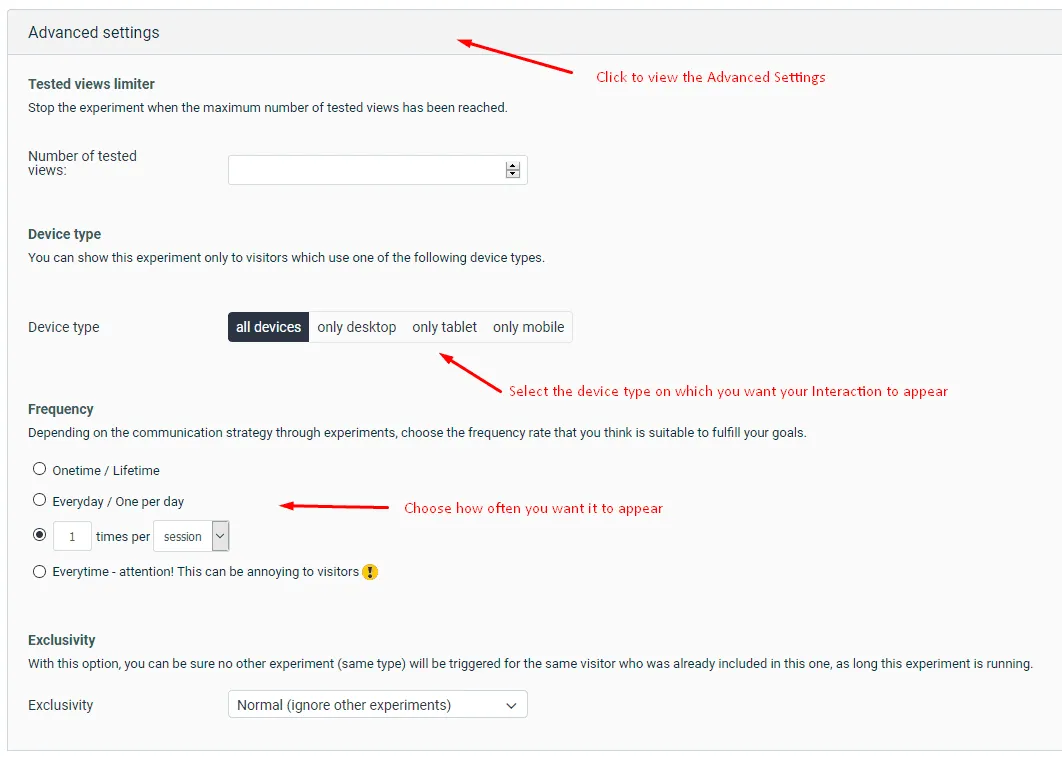 Step 5. Traffic allocation and goals
Allocate the traffic between Control and Variation(s).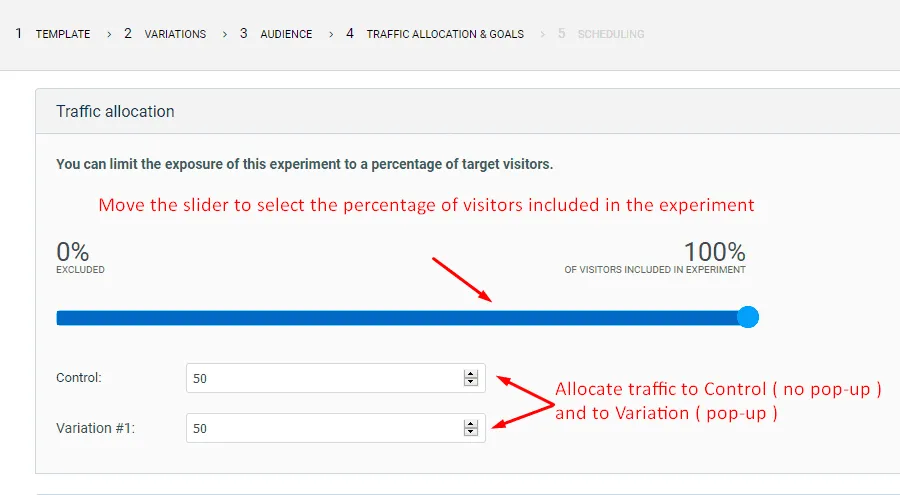 To set up goals, keep the ones added by default or add/create new ones.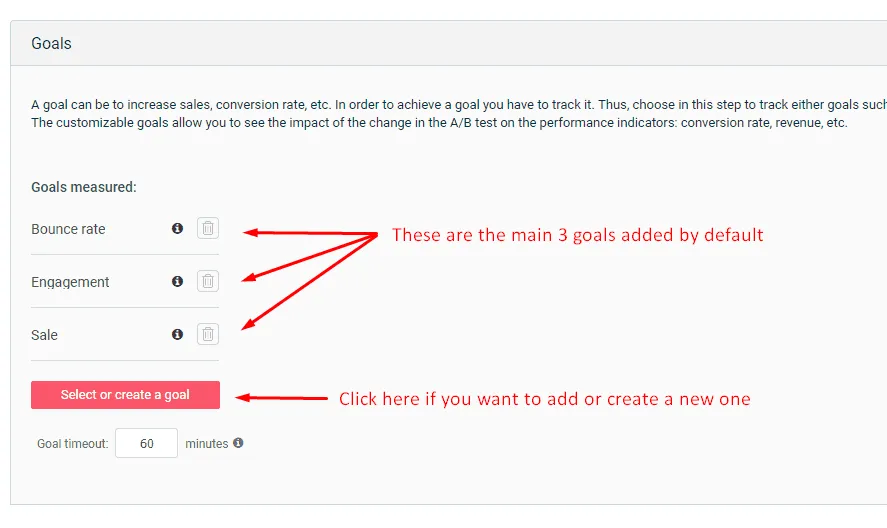 ***When you click on the red button, this window will show up: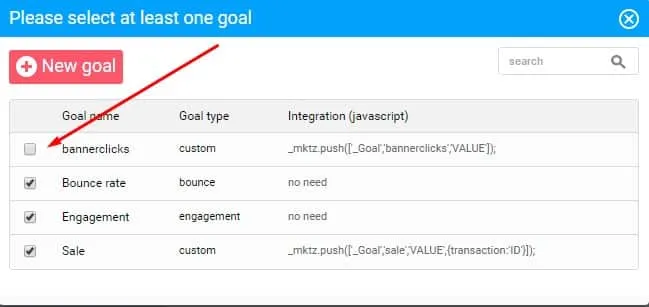 Step 6. Schedule and publish the experiment
The last step is to schedule and finally publish your experiment.
***Here is how the on-exit overlay will look like on your website:
DON'T FORGET: After each time you publish or update an experiment, you have to wait 3-4 minutes until it will be visible on your website. If you want to see the changes live instantly, install the OmniTool extension that helps bypass the cache system which generates the delay. You can download OmniTool here.
Was this post helpful?
Let us know if you liked the post. That's the only way we can improve.