Omniconvert is a conversion optimization tool that integrates 4 major features:
A/B testing
Personalization
Overlays
Surveys
You don't need designer/programmer skills to test your ideas.
1) 'A/B testing' allows you to test a different version of a web page against the original one, and to allocate as much traffic as you want for it. A/B testing principle uses samples of visitors in a test to draw general conclusions for all your traffic and conversion optimization strategy. It is implemented through the creation of a variation page (page B) whose results are compared with the original version's (page A). The one that performs better in terms of conversions wins the challenge: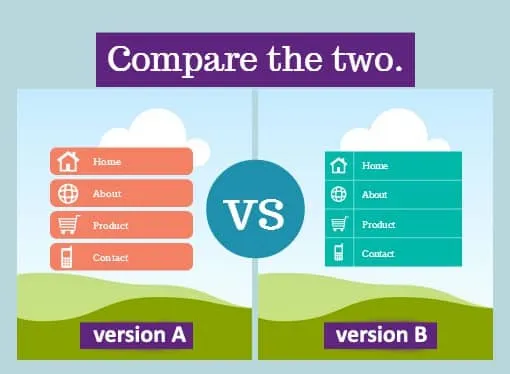 2) Until you get the results, the app allows you to change elements on every web page. For example, you can remove an image or change the copy of your headline using the Page Editor, from 'Personalization'. This is what your Page Editor looks like:
3) The 'Overlay' feature works with creative art-works displayed to capture visitors' attention on particular issues or to convince them to complete tasks. It can take the form of a pop-up, ribbon, bar or interstitial.
It can be triggered in the most strategic moments (e.g.: when the visitor wants to leave the page – On exit intention, on scroll, on load or even on click). For example, when people intend to leave a web page, you can use an on-exit offering system:
4) The 'Survey' feature enables you to reveal the visitors' reasons to act in a certain manner on the website. They also show what customers like or don't like on a website, how satisfied they are with your products and services. It is the most frequently used method in marketing research. Asking website visitors questions about what they like or don't like on the website, will reveal precious information. This is one of the most efficient ways to get feedback from your real customers. The responses usually lead to new hypotheses that can be later tested – this is how you will know what changes need to be done, in order to persuade and sell more:
When you have strong hypotheses regarding elements that could be improved in order to make the performance of your website as efficient as possible, test them before implementing them. Decide what are the permanent changes on your website, based on what the statistically significant results are, in order to increase your e-commerce sales.
Omniconvert works for WordPress, Magento, Prestashop, and other free platforms to develop e-commerce websites. Omniconvert isn't available for Flash and Silverlight websites.
After the trial period has expired, you can choose the pricing version that suits your business best, taking into account the number of visitors that will be included in your tests.
Was this post helpful?
Let us know if you liked the post. That's the only way we can improve.