Turn one-time buyers
into lifetime customers
It's the most important project for retailers. 
Only Omniconvert solution lets you achieve this: we're pioneering the CVO movement.
We're pioneering the #CVO
Movement
Retail is facing a tectonic shift
After decades of focusing primarily on acquisition marketing, the market is changing.
The best-run companies know it's time to shift.
From one-time buyers to lifetime customers.
From clicks to relationships.
From just the top of the funnel to the whole customer journey. 

It's time for CVO: Customer Value Optimization!
All the tools you need for data-driven growth
Omniconvert is a growth enabler for serious eCommerce companies looking to become customer-centric.
Test your insights. Run experiments. Win. Or learn. And then win.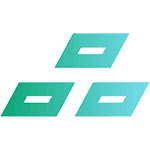 Your customers have the key to unlock your company's growth.
Give them the voice they deserve.
Acquisition matters.
But retention matters, too! Understand, monitor & nurture the best customers.
Improve Google, Facebook & Instagram ad results with dynamic custom audiences based on 1st-party data.
We're not just experts in this.
Our experience helped us build this technology for you.
Behind data is the talent. We've been doing this for years. Omniconvert has helped global eCommerce companies become customer-centric through advanced segmentation algorithms, AB testing, web personalization, and customer research.
We have stuck our necks into data, identified barriers, X-ray tech-wise, got insights, hypothesized, prioritized on potential and effort, monitored conversions, learnt and iterated.
TESTIMONIALS
Our customers love results
The support team is unreal – they are always very thorough, responsive, and helpful. They are more than willing to assist in coding issues or weird glitches, and never nickel and dime over those hours.
What I like best is that this product does more than just A/B test. Qualitative data is crucial, and the tool helps you gather this vital information. I also like the personalization aspect of the technology.
Justin Rondeau
Director of Optimization at Digital Marketer
Omniconvert has the tools to eliminate guessing.
Brian Massey
Conversion Scientist at Conversion Sciences
Omniconvert Reveal is a great tool for the infinite war of customer retention:
understanding your customers and their behaviour.
Dragos Brinza
Digital Leader, Decathlon
Very flexible tool, that provides massive insight about customers and their behavior.
Michael Prünner
Founder & CMO and Neun Weine GmbH
with high impact in the conversion rate
trust us to bring them results
Ready to see what we can do for you?
Just how much would you earn with better
conversion
retention
automation
results?