Whether you are the owner of an e-commerce store business in the fashion industry or an entrepreneur selling a SaaS, you must keep in mind the conversion rate optimization methodology. Following a conversion rate optimization checklist will guide you through the whole process and increase chances of successful experiments with positive results.
Optimizing your website according to the customer's needs and providing a humanized onsite experience can prove to be a complicated task, even for the most experienced marketers. It is, therefore, necessary to follow certain steps to avoid making any confusions and improve user experience.
Based on my experience so far, I've put down four crucial steps, vital for the conversion rate optimization process.
1. Data analysis
Why? Because having a considerable amount of data will give you a picture on your business. Analyzing data, both qualitative and quantitative, not only points out the strengths of the business, but the weaknesses, the pain points that make customers leave without buying from your online store.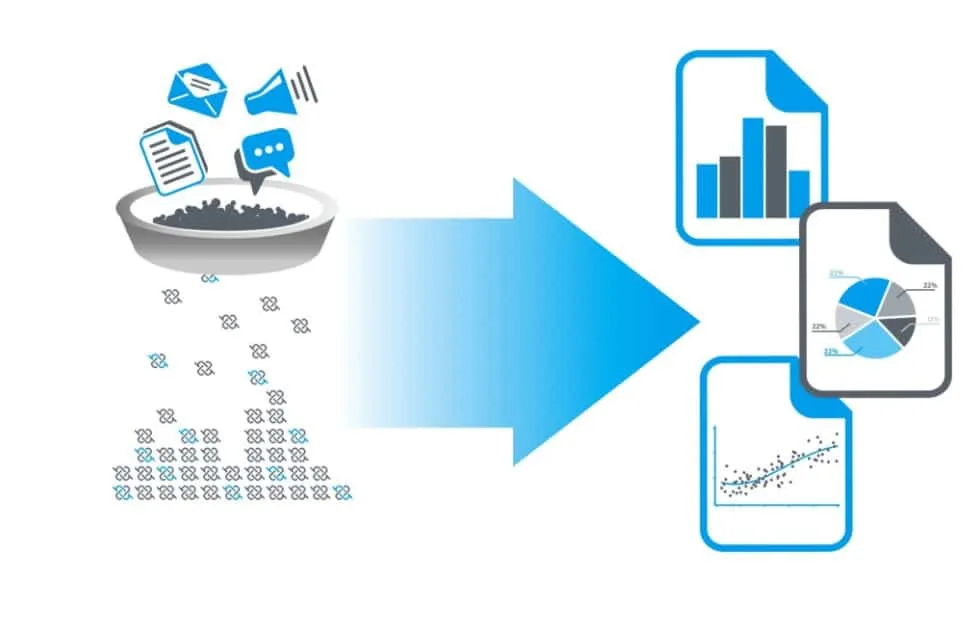 Source
In this phase, there two main parts:
Installing a web analytics software
Installing a web analytics software and tracking data represents the starting point for every conversion rate optimization process. It is a vital step in making any further decisions concerning the online marketing strategy.
In most cases, Google Analytics is the best solution. It's a free world wide platform, easy to install, and it offers many useful features. But it is not enough to only track numbers: you have to invest time in learning how Google Analytics works in detail to get the most of every available feature. Also, remember to focus on the three essential types of goals, business, marketing and CRO goals, to connect any information about the online consumers provided by Google Analytics (or other Analytics softwares).
I have recently written an article on the secrets of Google Analytics, where you can discover interesting facts to investigate on your e-commerce website using this great free tool.
It is crucial to know who is purchasing your products and using the services you are providing. Otherwise, all the marketing activities and CRO efforts will be in vain. Do not waste money, and, more important, time and energy, in introducing changes on your website without research and analysis by just putting yourself in the customer's shoes and imagining what he would want to find on the e-commerce store. Of course, there is a tiny-tiny possibility to guess their expectations, but why chance it?
The previous step (data analysis) is very helpful in getting to know your audience. You can easily discover new customers with high conversion rate or traffic segments with converting potential.
There are several ways to know customers:
With this powerful feature from Omniconvert, you can display surveys to different types of visitors, depending on your needs. You can find out customers preferences and purchasing barriers straight from the segmented audience. Using the branching logic technique, redirect visitors to a certain answer based on the previous answer. Pretty cool, right?
Branching logic scheme:
Click tracking;
Heat-maps;
Customer voice:

instant chat;
feedback forms;
customer reviews and comments;
2. Design testing hypothesis
In this phase of the conversion rate optimization checklist, you have the data, the reports and you know what is not working and what is performing on the e-commerce website.
According to the set of goals you have established and to the identified problems in the previous step, build testing hypothesis. Design more than one hypothesis for every problem you have, and select the one it is worth investing, according to three elements: time, effort and potential.
The principle is easy: define the current situation, describe what are you going to solve and have a clear picture on the results you want to obtain. So, remember: "Now I am here. Doing X and Y, I want to reach A, B."
3. Start A/B Testing Experiments
Once you have a chosen the testing hypothesis, start implementing the experiment. A/B Testing is the most used conversion rate optimization method.
Achieve the target metrics by testing several elements on the main pages of any e-commerce website (homepage, landing pages, product page and cart page):
Images. Test different sizes and the placement in the page. Always provide high-quality pictures;
Colours. Read more about the significance of colors in e-commerce from this article;
Copywriting: Display relevant messages for your audience;
Call-to-Action buttons: Do not take the best practices for granted and test the text, size, font and color of the CTA buttons on your website;
"For how long do I display an A/B Test?" This seems to be a common question among marketers who test. First, you must acquire the statistical relevance for every A/B Test. My advice is to not stop the test when you have a high confidence rate, but when it reaches a considerable amount of traffic.
4. Use web personalization
Even though only 29% of marketers today invest in website personalization and use of behavior-based date, marketer's attitude towards personalization might come as a surprise: 94% of in-house marketers think that web personalization is essential for success. (data source here).
Using web personalization, you design the most suitable path for every traffic segment on your website. In the first phase (data analysis) the main traffic segments have been identified. Use the following segmentation criteria to create personalized pieces of content:
location (Country/City);
cookie;
UTM parameters;
weather;
purchase history;
onsite behavior;
One great piece of personalized content is the on-exit pop-up. This kind of content is very efficient because displaying an offer or a voucher when a visitor wants to leave the website without buying might convince him to stay and place an order.
Also, on-exit pop-ups represent a great way to reduce the cart abandonment rate. Not finding certain elements on the cart page, might make customers leave. The main purchasing barrier on the cart page is not finding a secure payment and check out. If they are not 100% convinced the payment is safe and secure, customers will not introduce any personal information or credit card number.
Even if you haven't checked these steps in the previous experiments, you can try them in your next ones and see for yourself the results. Before starting the CRO process, write down the conversion rate optimization checklist and take it step by step, in a very organized flow.