Getting the most revenue you can out of your e-commerce product page is important and it can be difficult to know just how this is achieved.
With Google introducing different algorithms and changes in customers buying behaviors, it can be tricky to ensure that your products are receiving the right exposure and you are able to offer your customers a smooth buying experience. In this guide, we will give you some tips and suggestions on how to create easy to read product pages that not only display your products but can also give your potential customers a stress-free purchasing experience every time.
Here are a few ways to be sure that your customers can find specific products and also reduce the possibility of customers by-passing other related products and going elsewhere to find them.
Understanding The Sales Cycle – It is easy to fully understand the sales cycle and how that pertains to your e-commerce product pages and this is important when it comes to understanding customer buying decisions. These are the basics – Your customers will be coming to your e-commerce site through various methods of traffic which include any marketing spend to promote your products, natural traffic results with the help of SEO and any lead conversions through mail outs or promotional emails related to promotions or first-time shopper discounts.
To optimize, automate and track the results of every marketing activity, it's better to use specialized tools like Omniconvert, SE Ranking, MailChimp, Buzzstream, etc.  
Your customers are then taken to your shopping cart where they can review the items they are interested in. From there, your customers will go to the checkout page to apply any discount codes or validate any potential offers and then to the payment page to complete the transaction.
By understanding the sales cycle, you are in a good position to ensure that your products are easy to find on the product page, payments can be made easily, and your customers are also offered items to complement their purchase as an up-sell or cross-sell.
By paying attention to these fundamentals first, you will see a much stronger product page optimization and increased sales due to up-selling and customer satisfaction.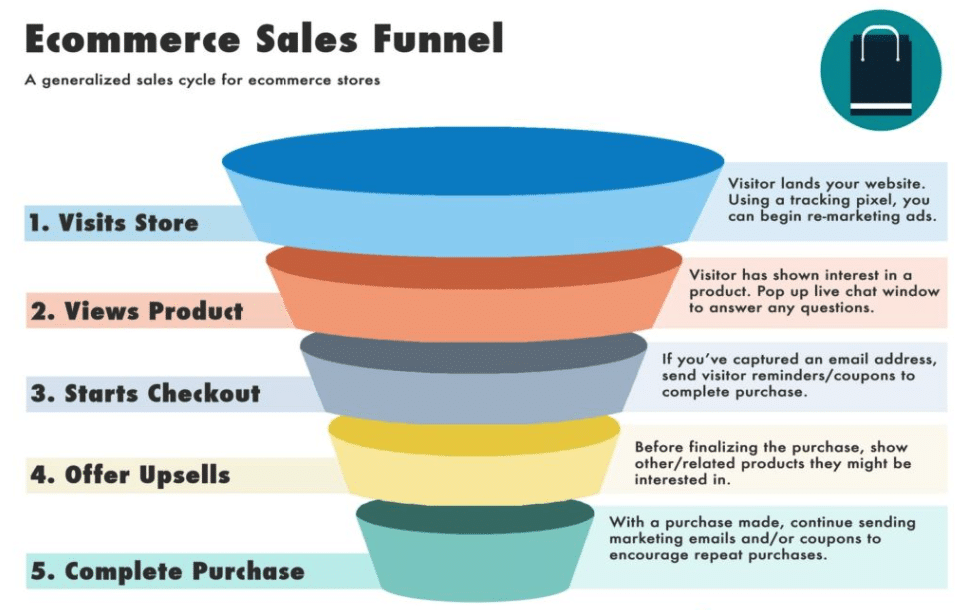 Creating Unique Product Descriptions and Content – Creating unique content for web pages is important both for Google rankings and unique visitors and the same principle applies to your product pages. Being an e-commerce seller of mass products may face you with the same product range as your competitors have so writing unique and informative product descriptions is essential when looking to avoid duplicate content or repeating the same information which will hurt your rankings.
It may not always be possible to write your own descriptions due to lack of free time or knowledge but there are many options available when it comes to writing engaging product descriptions such as hiring a freelance writer or enlisting the help of a seasoned e-commerce seller.
Once you have your original content in place, you can then tailor that content with value added services such as traffic monitoring to ensure that your potential customers are receiving the best information for their needs and keep them coming back for more.
User-Generated Content – User-generated content or UGC, is a great way to add value to your e-commerce product pages and will help to boost your site in Google rankings. UGC comes in many different forms and experimenting with different types and is the best way to find the content that will work best for your site. Some of the more popular forms include customer written reviews, product ratings, clarification questions and answers in addition to stories about your products and instructional videos or how-to articles.
All of these come together to provide added value and will contribute to better ranking due to engaging and original content. UGC can be found on an e-commerce product page as reviews on your products from customers or question and answer sections that allow your customers to ask questions which are answered by other customers or by you as the product page owner.
User-Focused Optimization – The above suggestions are a great way to receive a better ranking with Google and are focused on e-commerce SEO but it is also important not to neglect user experience elements which could negatively affect your site and prevent customers from buying what they need or staying on your site long enough to make a purchase.
Product Page Consistency – Your product pages should have the same look and feel across the entire site and when you have pages that look the same, customers feel comfortable and can navigate your pages without feeling confused or lost among different styles of pages.
Below are a few examples of consistent product page layout: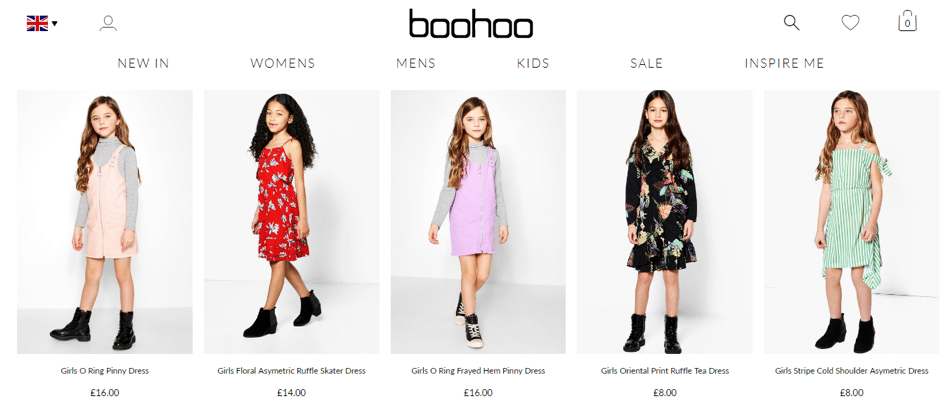 Keeping your product pages consistent throughout also helps your customers to come back to a familiar site and they remember where products are located for future recurring purchases. Consistency also helps to increase conversation rates and will keep your customers on your product pages for longer to increase sales.
Various Product Images – Displaying various angles of your products is helpful to potential customers because your customers have a chance to see different sides of the product they are looking to purchase, and they can get a good understanding of what the product will look like before it arrives. Providing these images will boost sales due to customers knowing exactly what they are getting and will also reduce the amount of potential returns due to disappointment.
Availability Counter – From a consumer's point of view, there is nothing more frustrating than seeing something you really want online just to find out that that product is no longer in stock after you get to the checkout. Ensuring that your products are on a countdown is a great way to help customers act quickly and make a purchase before the product runs out and if the product is no longer available, ensure that customers can't make that selection.
Security Measures – The first stage of sales is trust. If your customers don't trust your site because of a lack of security or feel uneasy about providing personal information such as banking details, there is a very slim chance of making that sale. By partnering with trusted purchasing providers such as PayPal or Visa / Mastercard, you can provide layers of security to your customers and help ease the minds of nervous first-time buyers.
Look for companies that hold a valid SSL certificate (Secure Sockets Layer) or HTTPS (Hyper Text Transfer Protocol Secure) which means that data is held and handled in a secure way and your personal details are safe when using sites that hold these certificates.
Feel free to use and experiment with any or all of the above product page optimization methods and choose the right ones to help make your e-commerce business as successful as possible. Good luck and happy selling!