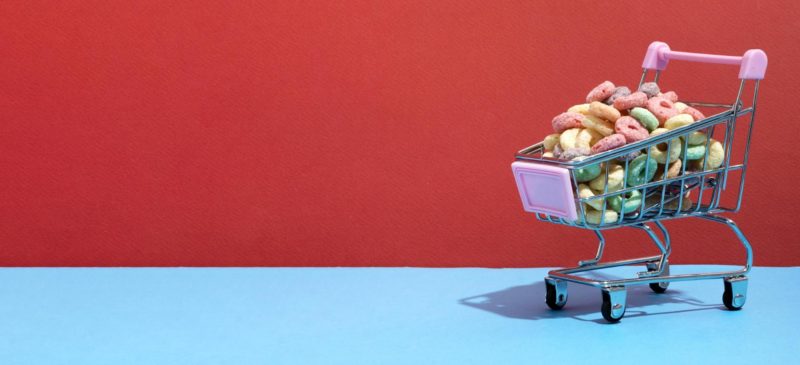 Gone are the days when artificial intelligence was the highlight of our favorite science fiction movie. Today, it is being increasingly incorporated into our daily lives for the purpose of making all sorts of tasks much easier to manage – from ordering lunch to complex Ecommerce trade. If there are any bright sides to this pandemic, it must be the fact that it has sped up the already prosperous technological advances in this field. Safety measures have created the need for online solutions to both business and personal relationships, and AI is doing great!
The average consumer has grown accustomed to swift and personalized service and support, and expects no less when turning to merchants online. Therefore, sellers can not afford to lose profit by failing to follow the latest AI tech trends. Not only is artificial intelligence able to keep businesses afloat, it also has the power to boost profits like never before. Let us take a look at how AI can help increase profit in the year to come.
Chatbots to the rescue
No matter which eCommerce niche is in question, customer service is the one aspect that can make or break the deal. A lot of businesses have experienced their fair share of customer churn, shopping cart abandonment, and bad reviews this year. Even the ones who had turned to AI before the pandemic struck couldn't keep up with the influx of online customers in lockdown. However, with the experience acquired in 2020, we can turn things around in the new year with the help of trusty Ecommerce chatbots.
With the ability to cut costs up to 30%, it is predicted that 85% of customer interaction will be handled without human effort in 2021. According to the statistics, this is largely due to the fact that 64% of internet users say that 24-hour service is the best feature of chatbots. Therefore, 50% of businesses are eager to make this investment. And with good reason too, considering all the amazing perks of chatbots like
non-stop availability
recognition of returning customers
personalized greetings
ability to include humor into an ongoing conversation
providing offers best suited to loyal customers' preferences at just the right time.
Customer data analytics enables you to enter the responses most suitable to your target audience's questions. With a chatbot to welcome your customers after they arrive at our page, you'll definitely notice a return on ad spend. What's more, this is how you can recover 7x more abandoned cart revenue and offer the service your visitors deserve across all channels.
Voice search and assistants are a thing
With the help of voice assistants, customers can now use natural language, reducing the manual typing effort to a minimum. Both voice search and voice assistants have embraced AI, which helps them deal with background noise and different accents. It is estimated that the next year will witness voice commerce sales hitting $40 billion in revenue.
"Siri, what are the best open restaurants nearby"? Sound familiar? We have already had the pleasure of interacting with AI personas like Siri, Google Assistant, and Amazon's Alexa, trusting them for the simplest of tasks. Keeping pace with technological developments, they have now grown and can provide more elaborate services like managing home devices remotely or – helping your Ecommerce strategy.
More and more prospective buyers start their customer journey with voice search, and now your AI can hold their hand until they reach the end of the sales funnel together. A whopping 72% of people who use voice search devices say that it is an integral part of their daily routine.
Customer data safety at its best
What we can expect in the following year is an exceptional level of customer data security. In order for AI to learn more about your customers and provide a personalized experience, they have to gather as much customer-related information as possible.
Personalization and privacy
Personalization is inseparably joined to privacy issues, making the safety of acquired data of the highest priority. This kind of data is a great temptation to hackers who, if successful, hurt both the business operations and the reputation of the given company.
Brands today aim to achieve transparency and provide an incessant and exceptional customer experience so that their visitors' trust in them is never compromised. Fortunately, AI can add to database security by rapidly processing vast amounts of detailed data in order to detect possible anomalies and prevent fraudulent cyber-attacks.
Inventory management reaches new heights
In these delicate times, shipping delays and logistics-related issues are commonplace. With the help of product analytics, more precisely the analytics of sales history, promotions, and inventory changes in general, you can now predict the customer demand in the given period.
AI can process data to prevent overstocking, thus decreasing the money held in goods and leaving you with more free space. Automation is another perk available with the use of AI for these purposes. Automated inventory management leaves you to dedicate your time to your business' growth instead of shifting products among storage hubs. By performing the right analysis of previous orders, AI can:
determine which items are most likely to sell
predict the right time to push them forward
optimize the sales process
provide quick and accurate service
keep your stock in check at all times.
Estores will be built in a matter of minutes
That's right. You won't have to be the one building them because AI can now do that for you. ADI is the symbiosis of machine learning and artificial intelligence and stands for Artificial Design Intelligence. This means that technology can automate web design work, which includes building estoes from the ground up.
DIY Estores
Today's top website builders have managed to create a user-friendly option for making websites without prior knowledge of programming. Their AI design assistance enables you to create an estore in under 30 minutes. All you need to do is answer a couple of questions, such as the type of website and design you'd like, and in a couple of minutes, a customizable website is born.
You can find everything you need, from logos and contact information to forms and interactive CTAs. You are still able to tweak the design and manage the elements, but for those who want to get their e-business up and running fast, this is the perfect AI-powered option.
Shop in Augmented Reality
The leader in innovative ways of shopping, AR, takes the entire customer experience to a whole new level. You can now view your desired products in 3D from the comfort of your home. This way, merchants are able to increase the level of trust and loyalty to their brand while increasing their scope of converting customers.
Those who are not able to visit the brick-and-mortar store can now inspect the product from every angle, just like they would if they were physically holding it. Imagine shopping for furniture and being able to see whether your new sofa fits the design and size of your living room just by using your mobile device.
However, not all AR shopping experiences are home-related. It can also be used for navigation inside a store and for providing the customer with the option to try out items before deciding on the one to purchase. Augmented Reality has a very bright future in Ecommerce indeed.
AI plus pricing equals more money
Retailers have the option to use AI and machine learning for dynamic pricing models. With their implementation into business operations, you can avoid excess stock and adapt the pricing strategy to the season to sell more efficiently. AI can make pricing decisions across every store, taking into account all fluctuations as well as customer behavior.
This is how waste is significantly reduced since your AI makes sure that your stock goes where it's needed most. With the stock taken care of, for the most part, employees can now focus on initiatives that are aimed at driving more customer loyalty, with no time spent on price-related guesswork.
Like what you're reading?
Join the informed eCommerce crowd!
Subscribe to our newsletter to keep up to date with the latest info in eCommerce.
We will never bug you with irrelevant info.
The takeaway
The pandemic may have pushed forward the use of AI in Ecommerce, but the changes that were brought about are definitely here to stay. In this customer-centric culture, the use of artificial intelligence has brought together the two most important aspects of a successful and profitable business – efficiency and personalization.
Both the customers and the businesses are getting used to commodities AI and machine learning can provide, and both are highly unlikely to give them up. More and more tasks are delegated to artificial intelligence tools, leaving us all with more time we can dedicate to other important things.
Your Ecommerce platform provides tempting offers, checks in on our loyal customers, leads new ones towards satisfactory purchases, takes care of smooth shipping and delivery, and your target audience is delighted to take advantage of all the perks available. This is the Ecommerce future we can predict with certainty – excellent service and happy customers. What more could you wish for?