Get prepared for a cookieless future! Improve Facebook & Instagram ad results with dynamic custom audiences based on 1st-party data.
* The Dynamic Audience Builder feature is available only on the Scale plan.
Looking for a way to survive the surging ad costs?
Change what's within your power to dominate the wild eCommerce jungle.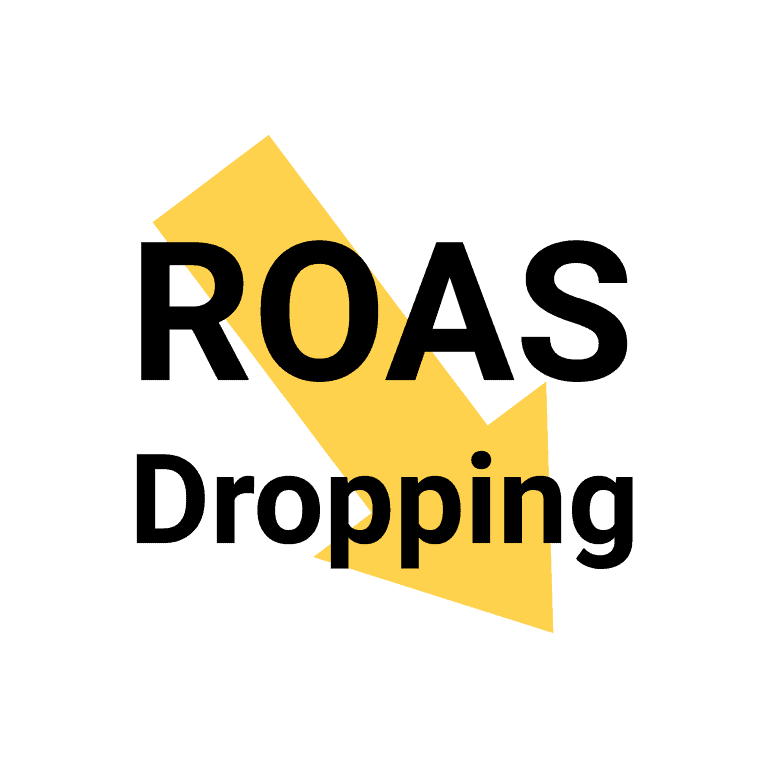 With third-party cookies dying, you keep seeing the same trend: CPA rising and ROAS dropping.
This needs to stop.
There's a better approach to Facebook and Instagram ads.
Start optimizing your store's ad campaigns using the Dynamic Audience Builder and generate better audiences based on your most valuable resource:
your first-party data.
Attract more customers like your best customers and keep the acquisition costs as low as possible.
Generate better ROAS by reaching the right audience with relevant offers and messages at the right time.
Re-engage your new and repeat customers with relevant ads to support your retention efforts.
Your custom audiences are constantly updated and sent directly to your Facebook Business Account.
Discover the Dynamic Audience Builder
The hottest & most relevant product in the current cookieless context
All the data you need for better Facebook and Instagram ad campaigns is in your REVEAL account. With the Audience Builder, your customer data becomes your goldmine.
Generate relevant custom audiences
Get your custom audiences in three easy steps:
Create lookalike and custom audiences based on your data in REVEAL.
Send your audience from REVEAL directly to your Facebook Ads account.
Set it and forget it: the audiences are constantly updated with new data.
Use the power of your 1st-party data
Create custom and lookalike audiences based on your first-party data: 
RFM is a segmentation method that allows you to analyze and identify your best customers based on three main variables: recency, frequency, and monetary value.
NPS is a way to segment customers into promoters, neutrals & detractors. Build various audiences to address your customers based on how they rated the customer experience: prevent churn
Are there any cities/ countries that are more important than others for your company? Make sure you build custom or lookalike campaigns to address those audiences specifically.
Build lookalike audiences based on customers that bought a specific product or category OR address customers that purchased a particular product or category to buy another relevant product.
With this way to create audiences, you can make sure you onboard first time customers properly, prevent them from churning or build win-back campaigns that are triggered on auto-pilot
With this type of audience, you can build tailor-made campaigns for certain brand aficionados: you can either retarget them with new stuff from the same brand or build lookalike audiences based on them with relevant messaging. 
Build smarter ad campaigns
Run the most effective ad campaigns built around well-defined audiences with a clear goal in mind:
See how our feature uses the power of customer data to improve your store's acquisition and retention performance.
This app is truly exceptional! For companies focused on growing their business by maximizing Customer Lifetime Value, this is the platform to take you from start to finish.
Your Super
Great insights for our email marketing and advertising efforts: which audience to do Lookalike audiences to (the VIP "soulmates"), which ones to avoid (discount seekers).
Parachute Coffee
A powerful marketing tool that helps you create specific group segmentation that you can use for strategic ad campaigns.
Casa de Vera
Why waste more money on acquisition costs when you can grow revenue with existing customers?
Baseballism Online
I rarely write app reviews, but Omniconvert is a definite 5-star app. Having sold on Shopify for the past 5 years, this allows us to target specific customer segments with tailored outreach/ campaigns/ content that fits their purchasing behavior.
Ullo
TRY THE AUDIENCE BUILDER NOW!
The Dynamic Audience Builder feature is available only on the Scale plan.​
*Our Audience Builder feature works only for eCommerce companies.
Install Reveal on other platforms
Reveal integrates by reading and interpreting JSON feeds through automated or manual import/export or through API access.