How happy and satisfied are you with your banner ads? Are they doing their job properly? Are they giving you the results you're expecting? Or are you just wasting money?
I'm a big believer in the power of experimenting and improving your marketing communication based on data. It's one of the reasons I love digital marketing so much. We can launch marketing campaigns and improve them as they roll. We can experiment with new techniques and also optimize our projects in real time.
Now let me ask you something: have you tried A/B testing your banner ads' design and copy?
If not, then I welcome you to read five powerful A/B testing ideas to put to work in your next campaign.
After you finish reading this article, you will know which banner elements make users click.
1. Call To Action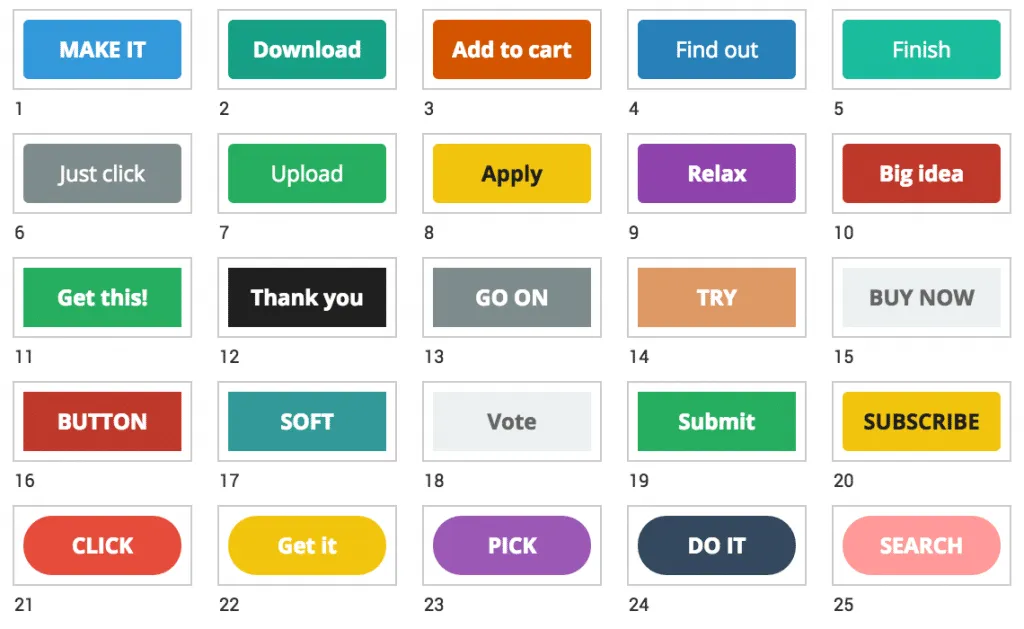 Using banner ads without Call To Actions is like expecting people to know what you have in mind without telling them anything.  Well, that doesn't happen in real life. You have to tell them what you want from them.
The CTA element is crucial because it tells your prospects what to do and what to expect next. You need to be as clear as possible when you design your banners to have a high CTR.
For example, if you are working on a report for your industry, a good start for your CTA is one of these two versions: "Find Out More" or "Read More". You can even create a sense of urgency with your CTA using words such as "Read Now" or "Find out Today".
If you sell software, use words like "Free trial", "Try now", "Start your trial" or "See a demo".  Unlike "Buy Now", these versions make people curious to visit your website and try your product. You can also use terms that suggest urgency or limited offer again such as "Free trial now" or "See a demo today".
The only thing to keep in mind is aligning your CTA message in your banner ad with the message on the landing page.
2. Headline
Your banner headline is a powerful tool to grab attention. That's why you need to be smart about it. Use the headline to ask questions or outline the major benefits of your product or brand.
For example, if you want to sell a gardening tool you can ask a seasonal question like: "Are you ready for this autumn?" or "How long will you wait to finish your gardening work?". These are some questions that will influence the user to click on your banner ad or not.
By offering a solution to his problem, you have better chances to convert your users on the landing page. Another option is to outline the major benefits of your product.
Don't be afraid to let the users know why the product behind your banner ad is good and why it's the right solution.
3. Images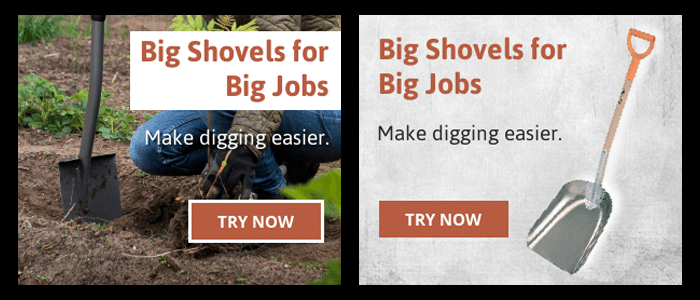 Low quality or irrelevant images can stop people from clicking on your banner ad. That's because they don't trust a bad design.
Also, a study from MIT shows that the human brain can identify images in as little as 13 milliseconds. If your images aren't appealing enough, people will ignore them.
You can either use images of your product or images of people who use your product. It depends on what you sell and what makes your prospects take action. But whatever you test, don't forget that your images should have a high quality.
Images are important across the whole journey of your customers. As Claire Vignon says in an ebook published by Omniconvert, once you have an insight about your visuals, then you can test in other parts of the funnel too:
When we see sensitivity around images, it's a good opportunity to test visuals in other parts of the funnel, see which ones resonate best with customers, and use the best performing ones in email and social media campaigns along with banner ads.
4. Fonts
Now that we talked about the CTA, the headline and the image we need to focus on the fonts too.
According to NN Group, fonts have proven to affect results. That's why it's important to start experimenting with them. Even if you have a great message, a super discount or a high-quality image, you have no excuse for using ugly fonts.
The most simple A/B test on fonts is testing serif fonts like Times New Roman, Garamond, or Georgia, vs. sans-serif fonts like Tahoma, Verdana or Arial.
As you see, you can be creative enough and make a single word stand out from the whole message. The trick here is to avoid using too many different fonts. Remember that you need to make your banner ad clear and simple to read.
The next element to test is an important one. The value proposition can make or break your campaign's results.
5. Value Proposition
I see many advertisers who are tempted to showcase all the benefits of their offer in a single banner. But you should stay away from that if you want to create successful marketing campaigns. Clarity and consistency are important in increasing the conversion rates of your campaigns. Besides that, if you want to include all the benefits in a single banner, it will look unprofessional.
The Unique Value Proposition explains the value that will be delivered. It's also one of the main reasons why a customer should buy from you.
If you have many benefits, try to create more versions of your banner ad. They should emphasize different benefits customized for your target audience. It's a great way to test what works for different segments of traffic.
For example, our shovel has the next benefits: high-carbon steel blade, fiberglass handle and 39" L. You should only use one or maximum 2 of the benefits on your banner ad to keep it as clear as possible.
Conclusions
Whenever you are not sure of how to design your banners, keep in mind these tips. There is no perfect way to build ad banners, but the great news is that you can test your ideas. Use A/B testing to optimize your banner ads and, also on the landing pages.
Have you tried any of these five ideas? Let me know in the comments below.
This is a guest post by Robert Katai, Visual Marketer and Brand Evangelist at Bannersnack.